Accommodation
A variety of hotels, ranging in price and star rating, will be offered to ADHD-TLV 2022 participants who are booking through the online registration system which is accessible from this website.
All hotels are in close proximity to the Conference venue, restaurants, shopping, beaches and other attractions.
All rates specified are per room, per night, on Bed and Breakfast basis.
All rates include services charges. Israeli participants should add 17% VAT as required by law.
Check in time is 15.00 and check out 11.00, most hotels offer guests the option of storing their luggage before checking in or after checking out.
It is recommended to book early to secure your preferred housing arrangement.
Dan Panorama TLV
Conference Venue
The Dan Panorama Hotel offers easy access to everywhere you want to be. Across the street is the Mediterranean sea and within minutes you find yourself on an inviting sandy beach with warm and clear waters. For a truly Mediterranean experience, explore the Carmel market – one of the largest open markets in Israel that has a wide variety of seasonal fruits and vegetables as well as meats, fish and baked goods. Also nearby is the Neve Tzedek neighborhood which was the first Jewish neighborhood built outside of the walls of Jaffa. Neve Tzedek has a village feel to it, filled with small alleyways and boutique stores to peruse. A leisurely stroll along the waterfront promenade to the north will lead you to the Tel-Aviv Port. The Port is the city's newest entrainment hub and has outstanding restaurants, shops and nightclubs. The promenade to the south will take you to Jaffa which is famous for its association with the biblical stories of Jonah, Solomon, and Saint Peter as well as the mythological story of Andromeda and Perseus. Its ancient port has been in use since the Bronze Age and you can still watch the fishermen going out to sea.
Fully Booked- If you still require accommodation, please contact us: adhd@ortra.com
Tel Aviv Room
Single
$318
Double
$345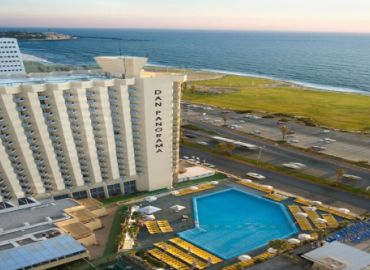 Accommodation Term & Conditions
Payments will be charged via the congress Registration Form.
All payments are quoted in US$. A confirmation will be sent by email once your payment has been received.
Payments will be refunded according to the cancellation policy.
If paying by bank transfer or bank cheque, the full amount should be written.
Online booking and payment by credit card are made on a secure server.
Payment Methods
Either of the following means can be used for payment:
Credit Card: MasterCard | Visa | American Express | Diners
Bank Transfer:
Bank transfer should be made out to Ortra Ltd.:
Bank Leumi LE-Israel B.M., branch no. 666, 2 Shoham St. Ramat Gan, Israel. Account #: 492600/12, Swift code: LUMIILITTLV, IBAN #: IL64-0106-6600-0004-9260-012.
Please note: All costs must be covered by the ordering customer and "free of charge for the receiver account" on all payments.
A copy of the bank transfer document should be sent to:
Fax 972-3-6384455 or adhd@ortra.com .
Bank transfers will not be accepted after May 31, 2022.
Institution/Company Payment Commitment (for Israelis):
If payment will be made by institution/company the steps below should be followed:
Participant should complete the online registration form and select "commitment" under "Payment Method". Please indicate in the invoice field the name to be specified on the invoice.
Payment from the institution/company should be received at Ortra, the conference secretariat shortly after the submission of the registration form.
Participants who select "commitment" MUST send the conference secretariat an official "Purchase Order" from their institution/company. An invoice will be issued only after the receipt of the above document.
The Purchase Order should be made out to: Ortra Ltd, (VAT # 510936347, 94 Yigal Alon St., P.O.B 9352, Tel Aviv 6109202
The Purchase Order should be sent to adhd@ortra.com or by fax: 03-6384455 stating the amount and services covered. A printout of the registration summary should be enclosed.
Invoices
As part of the booking process, you will be required to specify the name to whom the invoice should be made out to. If the invoice should be under your name, please also indicate your ID number. If the invoice should be made out to your institution, please indicate the name of the institution and its VAT number.
Tourism Cancellation Policy
Refund of payments made towards tourism services will be refunded if written notification reaches the Congress Secretariat, Ortra Ltd., by email adhd@ortra.com as follows:
Cancellation received within 14 days from the date of registration (unless registration was made during 7 days prior to the congress) – Full refund.
If cancellation is received 15 days or more from the date of registration refund will be made as follows:
Until May 2, 2022 – full refund with deduction of $30 handling fee.
From May 3, 2022 – 50% refund.
From May 29, 2022 – No refund.

For further information please contact the Conference Secretariat at: adhd@ortra.com